HAIR TRANSPLANT PRICES IN ISTANBUL BY 2022
Istanbul hair transplantation prices in 2022 vary according to the openness of the region to be planted and the hair transplantation technique that will be applied to the patient. Istanbul hair transplant prices in 2022 are much more affordable when it is compared to many hair transplant centers in Europe, USA and England. Our hair transplant doctors are so advanced in both dexterity, handicraft and experience. For this reason, more than three thousand tourists visit our country daily for hair transplantation.
MORE IMPORTANT THAN PRICE…
Our humble recommendation to our lovely patients who are considering hair transplantation is to prefer centers with a hygienic environment under the control of a real doctor where they will be satisfied with the planned transplantation, rather than price research. Patients who are looking for a good place for their hair transplantation should keep in mind that operation will be carried out by a real doctor and it will be carried out in a hospital. Nowadays, there are many "companies" in Istanbul who are "doing" hair transplant do not have a real doctor and they do the operation with nurses and they do carry out the operations in a clinic that lack international standards and certifications like JCI and ISO. Although the prices of hair transplantation in Istanbul differ from center to center, the prices of hospitals that provide quality service are almost the same. Since the results of the hair transplant operation, which you will have once in your life, will be with you forever, we recommend that your primary choice is not the price. If you choose a wrong place, you will not only lose your money but also you will lose the most precious hairs from your donor area that will never grow again!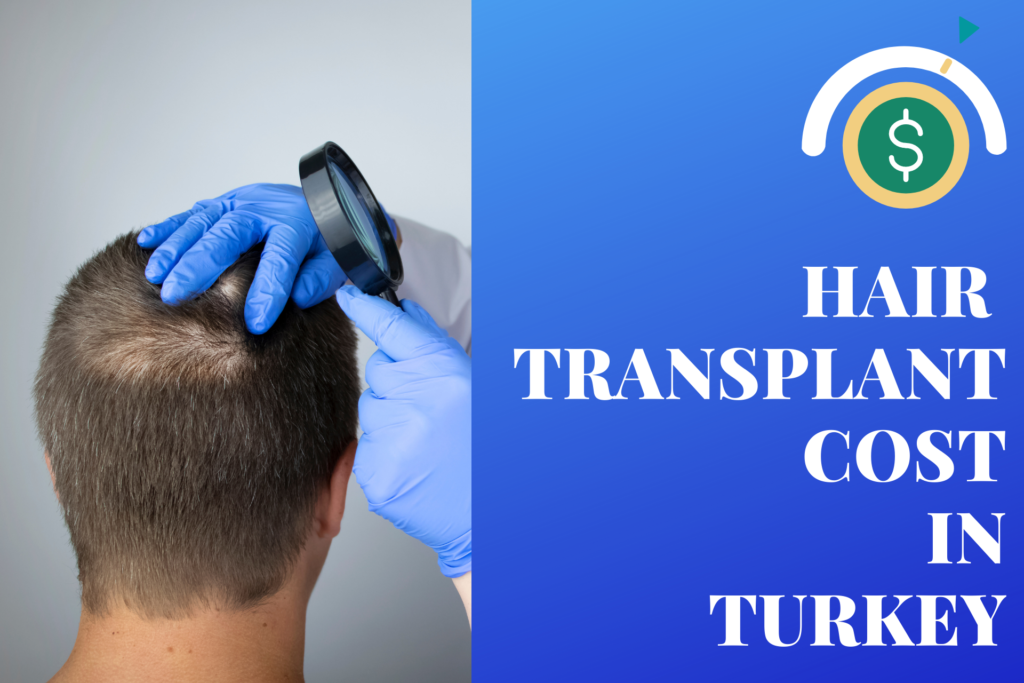 DHI TURKEY HAIR TRANSPLANT COSTS

DHI hair transplantation is performed with special choi pens. Along with that, the doctor who will perform the DHI hair transplant operations must be experienced and very careful.
Compared the outdated FUE method, DHI technique has more advantages. First of all, while FUE is done in three steps, DHI is carried out in two steps. Second and more important, during FUE operation, doctor can implant 40-50 grafts per cm. However, during DHI method, doctor can implant 70-80 grafts per cm2. That means, after DHI hair transplant you will have a much denser results compared to FUE. Plus, tthe medical devices used in this hair transplant operation are different and have cutting-edge technology. With those being said, naturally, the cost of DHI hair transplantation is higher than other hair transplant treatments in Turkey.
COST OF HAIR TRANSPLANT IN THE WORLD BY 2022
Here we provide you with the average cost of DHI hair transplant at the top-notch clinics by top-notch surgeons (from cheapest to the most expensive):
in Turkey is about $1,07 per graft and between $1,900-2,200.
in Mexico is about $1,28 per graft and between $2,250-2,750.
in India is about $1,34 per graft and between $2,450-2,850.
in Hungary is about $1,47 per graft and between $2,600-3,050.
in Thailand is about $2,30 per graft and between $4,000-4,700.
in Malaysia is about $2,35 per graft and between $4,300-4,900.
in Poland is about $2,74 per graft and between $4,750-5,600.
in Spain is about $2,85 per graft and between $5,000-5,850.
in Germany is about $2,93 per graft and between $5,200-6,000.
in the UK is about $3,22 per graft and between $5,750-6,750.
in South Korea is about $3,85 per graft and between $6,900-7,800.
in Singapore is about $5 per graft and between $8,900-10,300.
in the USA is about $5,44 per graft and between $9,750-11,250.
in Australia is about $5,5 per graft and between $9,850-11,450.
in Canada is about $7 per graft and between $12,500-14,350.

As you see, Turkey is moneywise the best place to get your hairs done!
WHAT IS THE COST OF HAIR TRANSPLANT IN ISTANBUL BY 2022?
The cost of hair transplant in İstanbul by 2022 varies from clinic to clinic, surgeon to surgeon and package to package.
On average, a good hospital with essential certifications and able doctors will ask you to pay a price somewhere between 1500€-2000€. Almost all hair transplant companies will offer you a package that includes three nights accomodation in a hotel, all transfers between hotel-hospital and airport and DHI hair transplant operation fee. The price will vary because some companies host you in a 3 star hotel while other provides you accomodation in a 5 star hotel. The price will vary because some companies will put you in a transfer car that includes other patients while other provides transfer service with a luxurious van that is reserved only for you. The price may also go up if the patient asks for extras like PRP therapy, mesotherapy, or vitamin box etc.
All in all, if you want to get a perfect result, you should be ready to pay some more for an operation you will only do once in your lifetime. As the saying goes, you cannot buy the top-notch service with the dead price.